My second small town romance, Too Close To Home, is coming soon! To celebrate, I'm sharing the story behind the scene that started it all for me.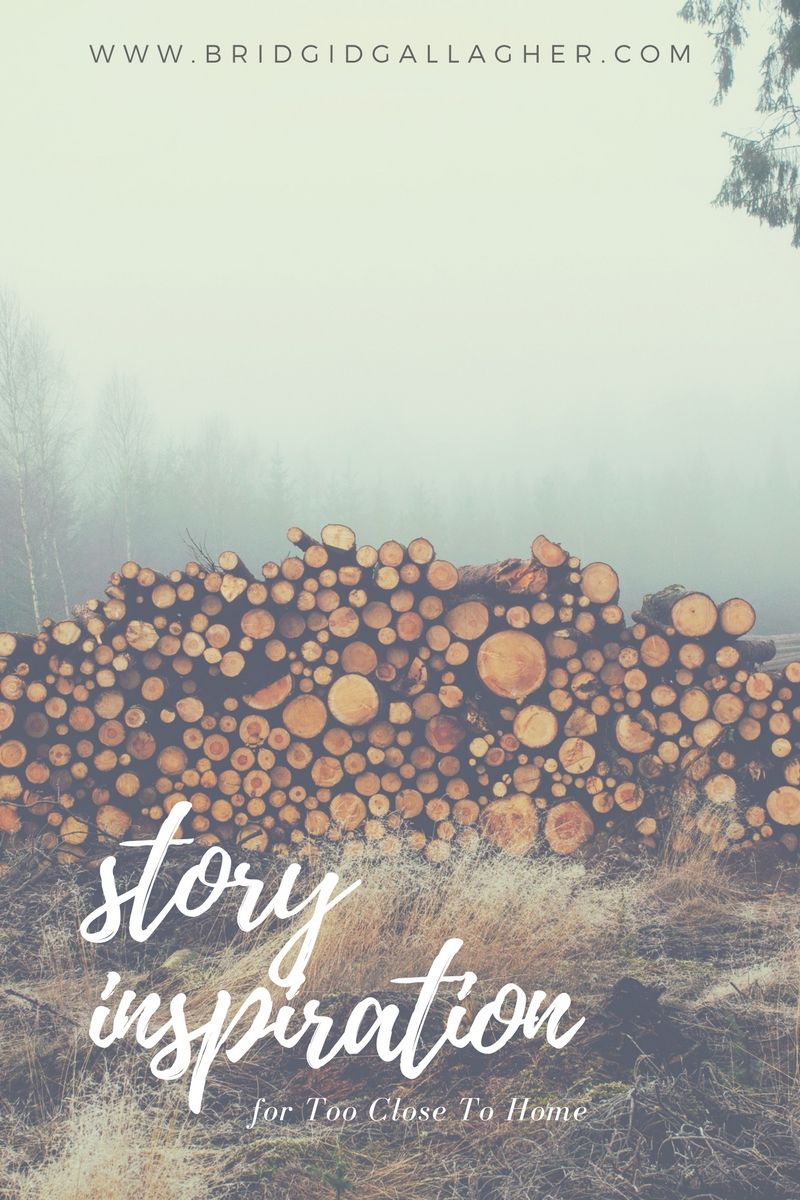 There's a scene in Too Close To Home where the main character, Eowyn (pronounced A-O-Win), is driving up a mountain road in the middle of a thunderstorm. She's a wreck because she's been driving for days straight… and because she just broke up with her long-term boyfriend.
And then she gets a flat. Cue meltdown. Annnnnd that's all I'll say about that because spoilers. :)
Today I wanted to share the (somewhat embarrassing) story that inspired the scene. This scene truly was the beginning of this story for me. I wrote it years before I started the first draft. It was one of those scenes that I couldn't not write, and I can't wait to share it with you.
Be sure to sign up for my mailing list if you'd like to hear more about Too Close To Home!
That Time I Got Stuck in a Snowdrift
First, let's set the scene. I was cat sitting for a friend in a gorgeous, remote cabin in Washington State. The cabin is on a lake with an amazing view - the front of the place is all windows - and I had days to hang out and watch fog cling to the dark lake, to see fat snowflakes making their way lazily to the ground, and to simply stare at the snow-covered pine trees. It was such an amazing experience.
But then I had to leave.
And of course on that day a huge snowstorm hit. I put off leaving as long as I could, but I had a plane to catch… so, with a stomach full of butterflies, I hopped in my compact sedan and hit the road.
I was doing fine at first. I made it over the pass without a problem and drove slow, taking my time and white-knuckling the steering wheel. But then some jeep driver started tailgating me. Which is insane. It was snowing, the roads were an icy mess, and they were hugging my bumper like they wanted to leave a mark. Not cool!
Which is when I made my mistake. I decided to pull over to let them pass. Only, the moment my tires left the road, I lost control of my car. The car slid, nose first, into a snowbank.
So there I was. Stuck in a snowdrift in the middle of nowhere. Snow was still falling and I was alone. Allllll alone. Feeling: ridiculous for being stuck. Not so smart for having pulled off the road. And shaking because I could have been seriously hurt.
Fortunately, I wasn't alone for long.
A woman who lived nearby came out to help me. (Oh my god! You're all by yourself?! You poor thing! And it's just you? Oh my god! I'd be balling my eyes out!) Then a State Trooper pulled over. ("You don't have a shovel? You don't have a shovel. Why don't you have a shovel?"). Together we dug out my car and the trooper used a winch to pull my car out. I felt super bad, but he kept telling me how excited he was to get to use it. :)
I was so grateful and overwhelmed by their kindness. Seriously. The world has some amazing, kind people in it and that night I was helped by two of them.
We finished digging out my car, got it back on flat ground, and celebrated with high-fives. After thanking my rescuers profusely, I got back on the road. Not even minutes later, I passed car after car that had run off the road. There were so many! It was like driving through a car graveyard. I saw cars, trucks, and even SUVs—a few had flipped—and realized just how lucky I was that it hadn't been worse.
Later the scene for a woman having an emotional breakdown AND a car breakdown at the same time hit me… That's what started the inkling of an idea for Too Close To Home.
I don't have the names of my rescuers but if I did I would have dedicated this book to them. It was such a good reminder of how simple acts of kindness can truly change the direction of someone's day or life.
Have you ever been rescued by strangers? Or helped a stranger in need? I'd love to hear about it! Share in the comments below. :)
---
If you'd like to hear more about Too Close To Home, sign up for my mailing list or add Too Close To Home on Goodreads.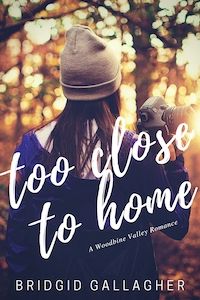 ---