These cookies are so good. So. Good. I should warn you: It's hard not to eat the whole batch straight from the oven. Actually, it's hard not to devour all the cookie dough *before you even get the cookies into the oven*. And yes, I'm speaking from experience. :)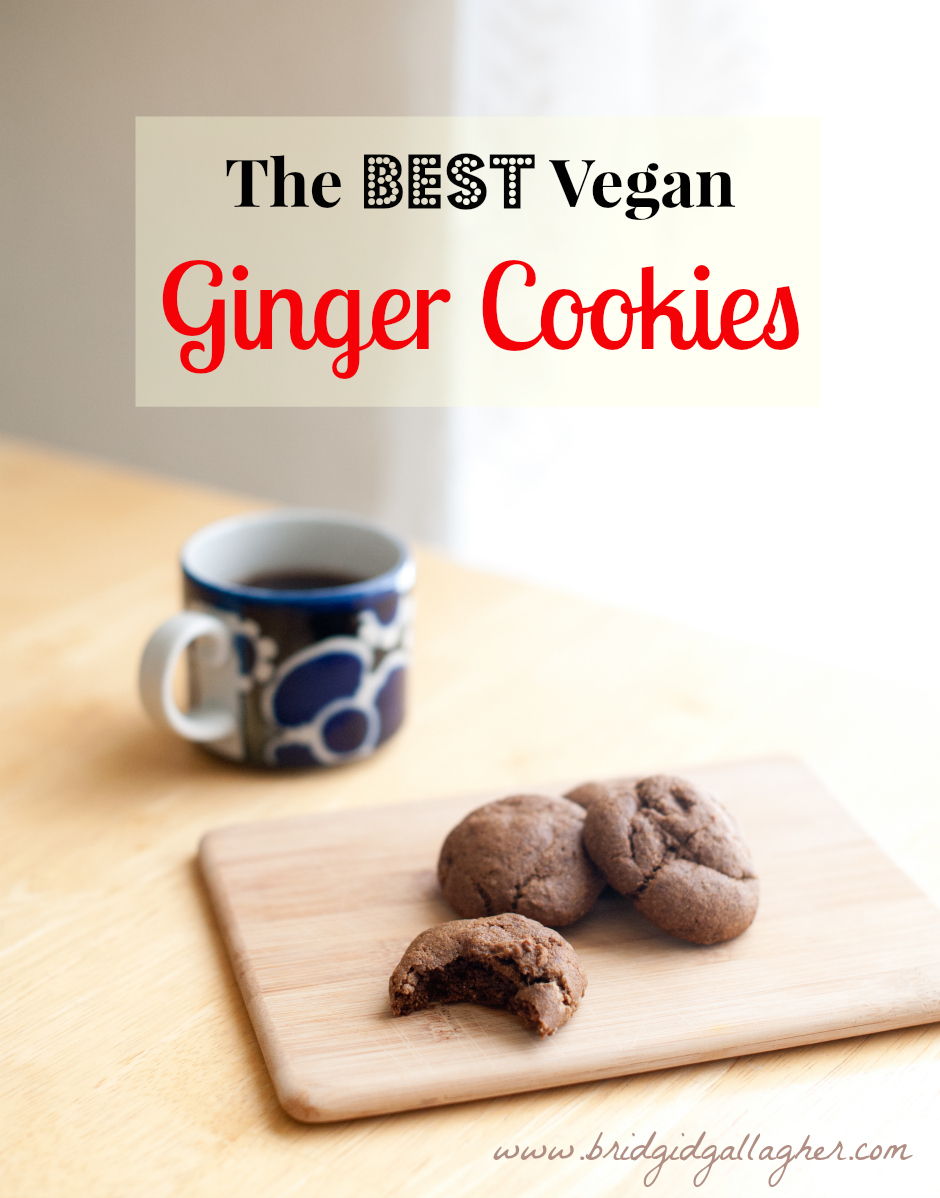 For a few items I use and recommend, I'm using Amazon affiliate links which are denoted by an asterisk. When you make a purchase using these links, I make a small commission at no extra cost to you. Thank you for your support! If you have questions or comments about affiliate links, feel free to contact me!
The easiest way to grate vast quantities of ginger
The recipe calls for a whopping five tablespoons of fresh-grated ginger. Yes, FIVE. And since we love ginger, I tend to add a little more. If you've ever attempted to hand-grate any amount of ginger, then you'll know why this can be a problem. I used to use a microplane zester/grater*, which would take about twenty minutes and a few layers of skin. I love this zester for grating small amounts, but for large amounts? No thank you.
We had a breakthrough this year when we decided to use a mini-food processor to prep the ginger. Our mini-food processor came with an immersion blender one of my siblings passed on to me, similar to this Braun immersion blender*, and it is so handy. Prepping the ginger now takes about two minutes - two! - and the ginger consistency throughout the batter is far more even. So it's easier, faster, and makes cookies that are even MORE delicious.
We also use a digital kitchen scale* to weigh the ginger. You can weigh your food processor container, set the scale to zero, then add the ginger. It's much easier than measuring out grated ginger in tablespoons.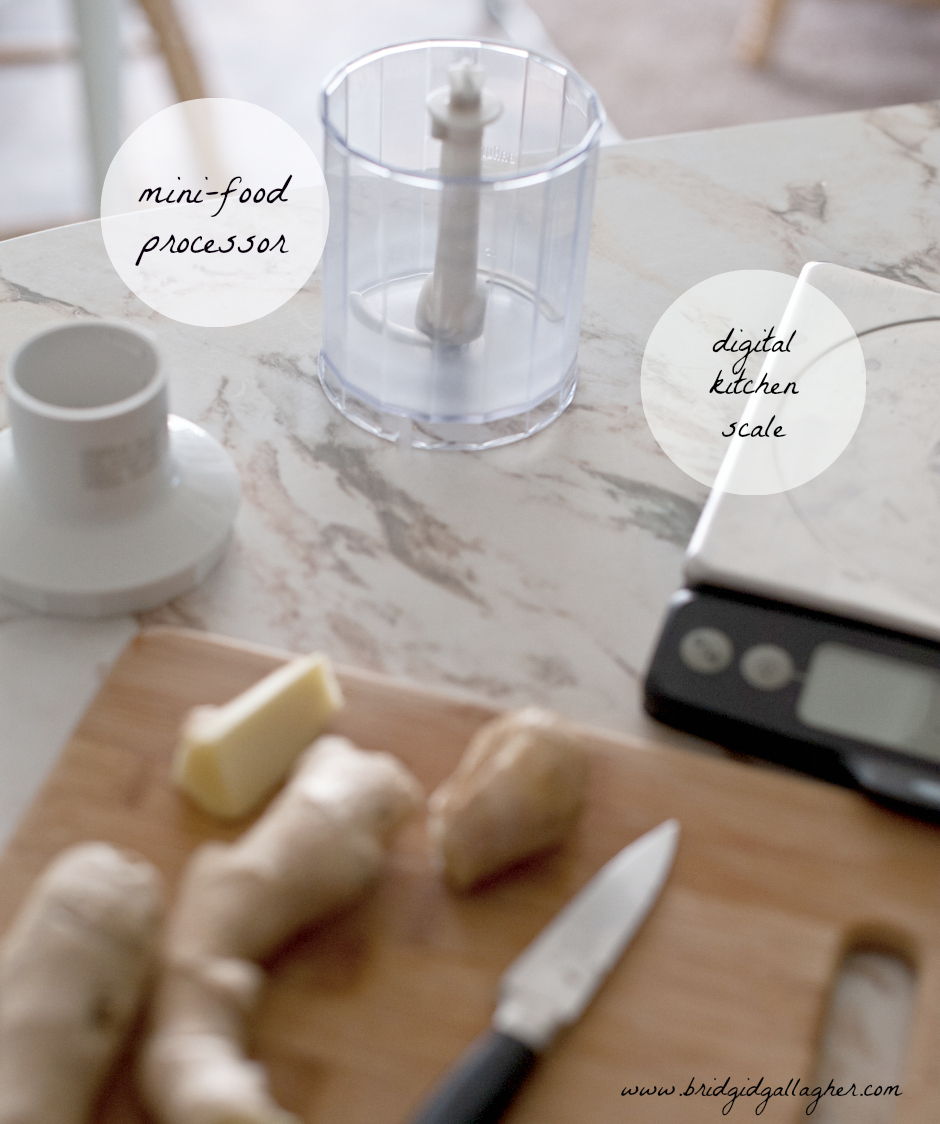 The quality of your molasses matters
Last Christmas, my mom gifted me with Stone Brothers Molasses, which are sold in Durham, North Carolina. At the time, I had three differnt varieties of molasses, two big brands from the grocery store and Stone Brothers. I decided to do a taste test (otherwise known as an excuse to make A LOT of ginger cookies). I didn't know what to expect, and was blown away by the quality difference. The Stone Brothers molasses were so much better!
For example: The cookies I made with the Stone Brothers Molasses were softer and had a stronger molasses flavor. We were able to reduce the molasses to 1/4 cup and still have soft, rich cookies, which I love because you get great-tasting cookies with less sugar. With the other brands, it took 1/3 cup molasses to get a similar result, and the flavor still wasn't quite as rich.
So if you can get your hands on a jar of the Stone Brothers Molasses or other high-quality molasses, I highly recommend it! Plus, at the Stone Bros. shop in Durham, they store the molasses in huge metal drums. When you go, you can re-fill your jars from the drum. Sounds like a fun field trip, doesn't it?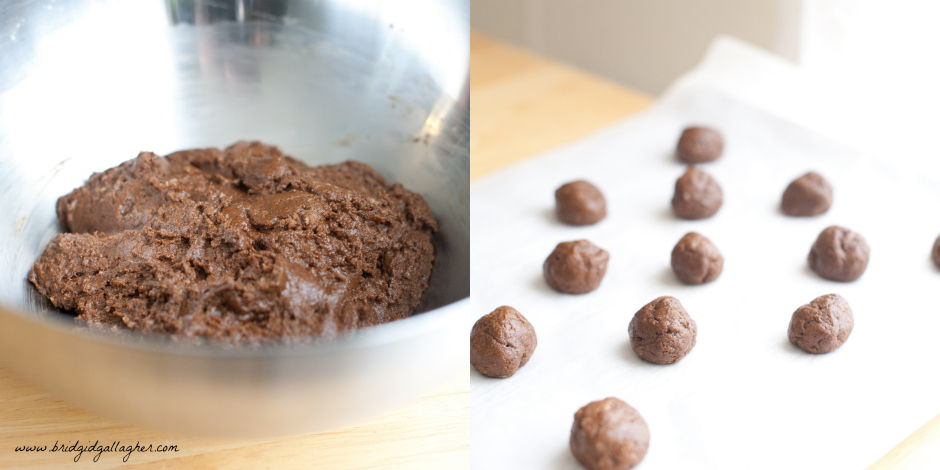 I've been tweaking the recipe for years since I first found it in the vegan cookbook, HOW IT ALL VEGAN*. I reduced the maple syrup from 3/4 cup to 1/3 cup, and increased the molasses from 1/4 cup to 1/3 cup. As I mentioned, I tend to use a bit more ginger, around 125 grams versus 110 grams. Small changes include using coconut oil (yummmm) and whole wheat flour. The baking time will depend on how soft you like your cookie (we like a very soft cookie), and your altitude (we're above 4,000 feet, which means a longer baking time).
You can also refrigerate this recipe, roll it into a log, and slice it. The cookies look a little more uniform, like ginger cookie coins. They taste just as good!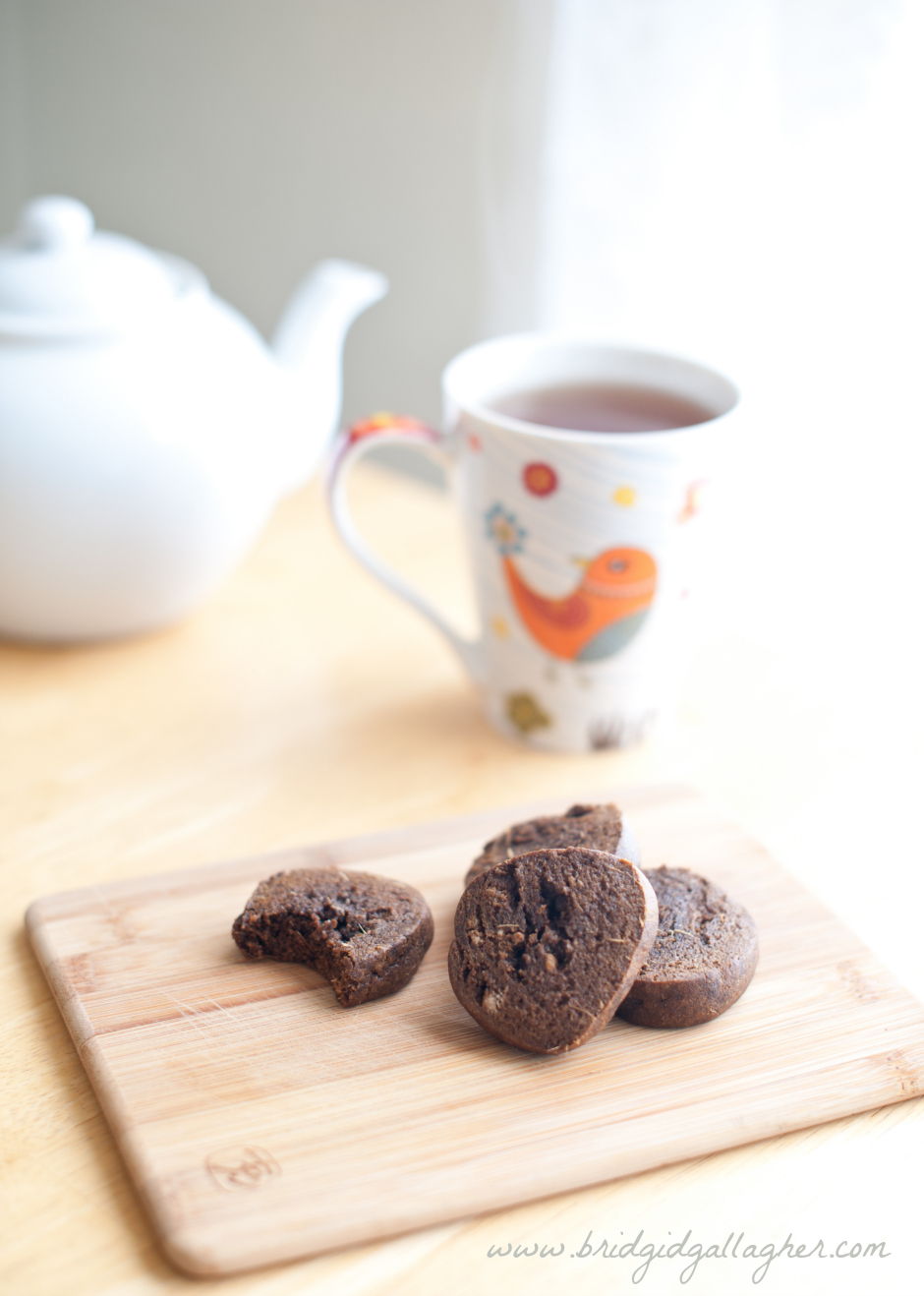 This is a fun recipe to play with, and if nothing else, noshing on the raw cookie dough (hurray for vegan cookies!) is seriously good.
Enjoy!
Adapted from HOW IT ALL VEGAN vegan ginger snap recipe*
Ingredients
2 1/4 cups whole wheat flour
1 tsp baking powder
1 tsp baking soda
5 Tbsp (110 - 125 grams) fresh ginger
1/3 cup maple syrup
1/3 cup molasses
1/2 tsp sea salt
1/2 cup melted extra virgin coconut oil
Directions
Preheat oven to 350°F.
Either hand grate your ginger, or prep in a mini food processor until no big chunks remain. Add maple syrup to food processor if necessary.
Combine grated/processed ginger with maple syrup, molasses, salt, and melted coconut oil.
In a separate bowl, mix flour, baking powder, and baking soda.
Add wet ingredients to dry ingredients and stir until just mixed.
Scoop spoon-sized portions onto a lightly oiled cookie sheet and bake for 9 to 12 minutes. Bake less for a softer cookie. Allow to cool before moving.
Makes 6 large or 12 small cookies.
These are quickly becoming my new favorite cookie to make, especially this time of year. Do you have a favorite holiday cookie? Let me know in the comments!
P.S. Thanks again to my SipSwap partner, Linda Sweeting, who gave me the mug shown in the last photo. It's one of my new favorites! P.P.S. I'm over on the YA Buccaneers blog facilitating interviews with Kathryn Holmes, Caroline Richmond, and Ellen Goodlett this week. Check them out if you get a chance!
---