Posted on February 9 2015 in travel
In January, Brian and I headed to Mexico for two weeks. It was a wonderful trip, and I wanted to share a few higlights. Starting with Guadalajara!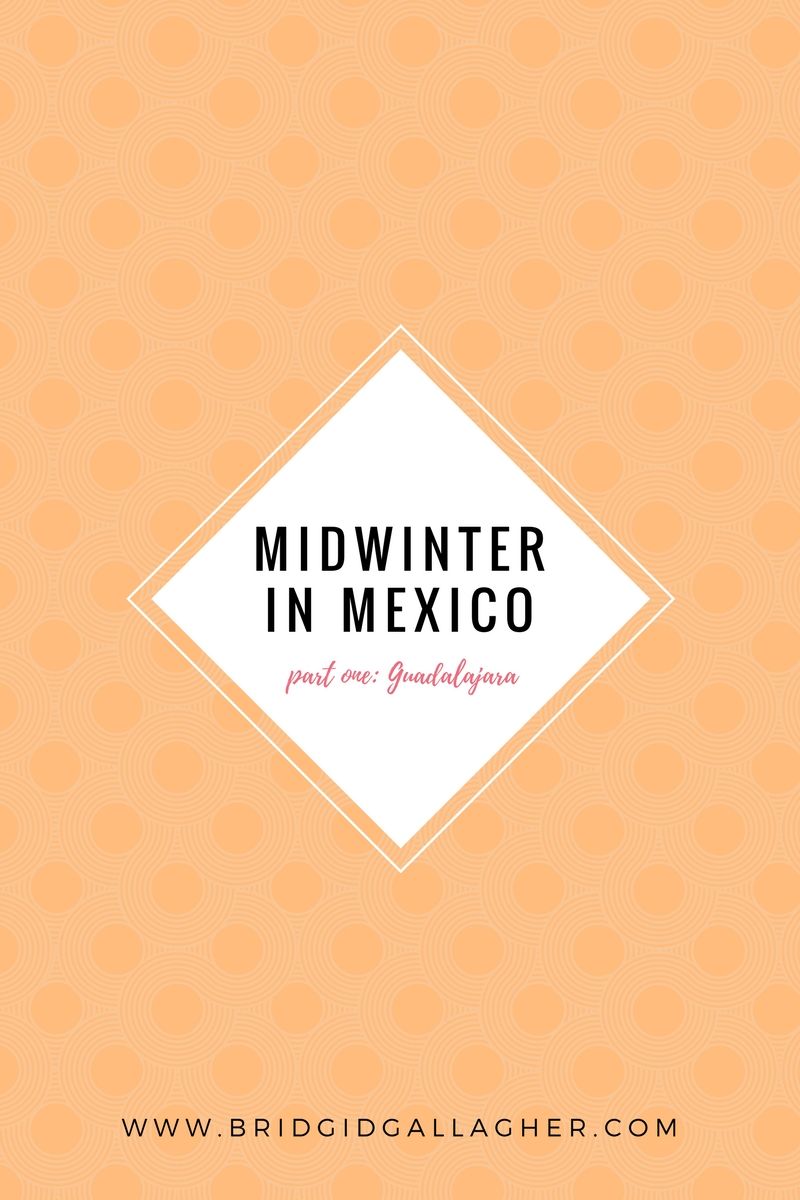 Guadalajara
We only spent a couple of nights in Guadalajara, Mexico's second largest city, but it left an impression. Although it's a big city, it had a far friendlier feel than some of the larger cities we've been to. People were friendly, and the city bustled night and day with both locals and tourists.
Hotel Morales & Guadaljara's Centro Histórico
Our hotel, Hotel Morales (a cheap deal online) turned out to be a gorgeous building located only a few blocks from Guadalajara's Centro Histórico. The details in the building were amazing. Lots of colorful tiles, interior courtyards, and maze-like corridors to get lost in.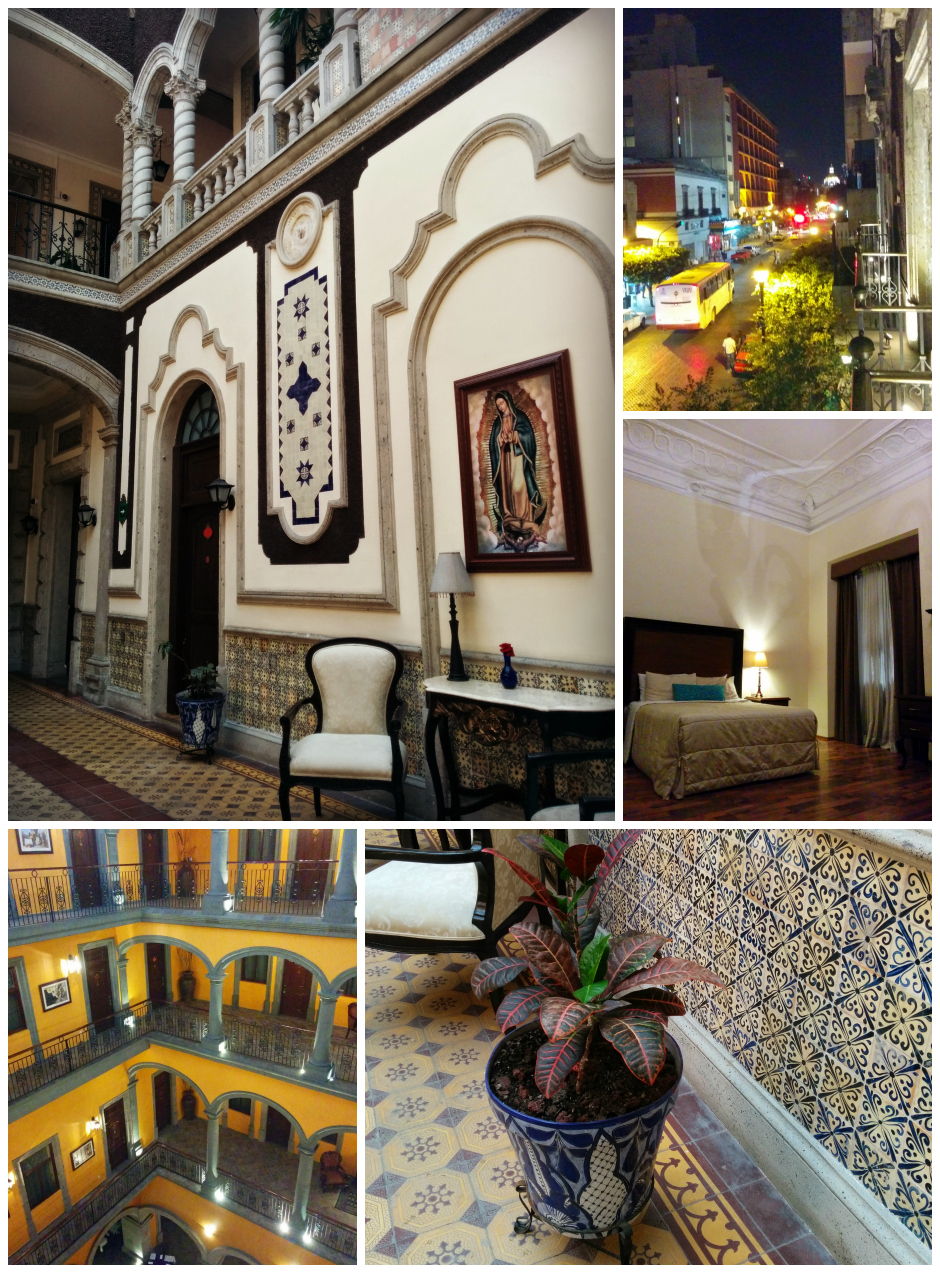 Late into the night, the old city center was busy with people, walking, sitting on benches, tourists checking out old buildings beautifully lit for just that purpose.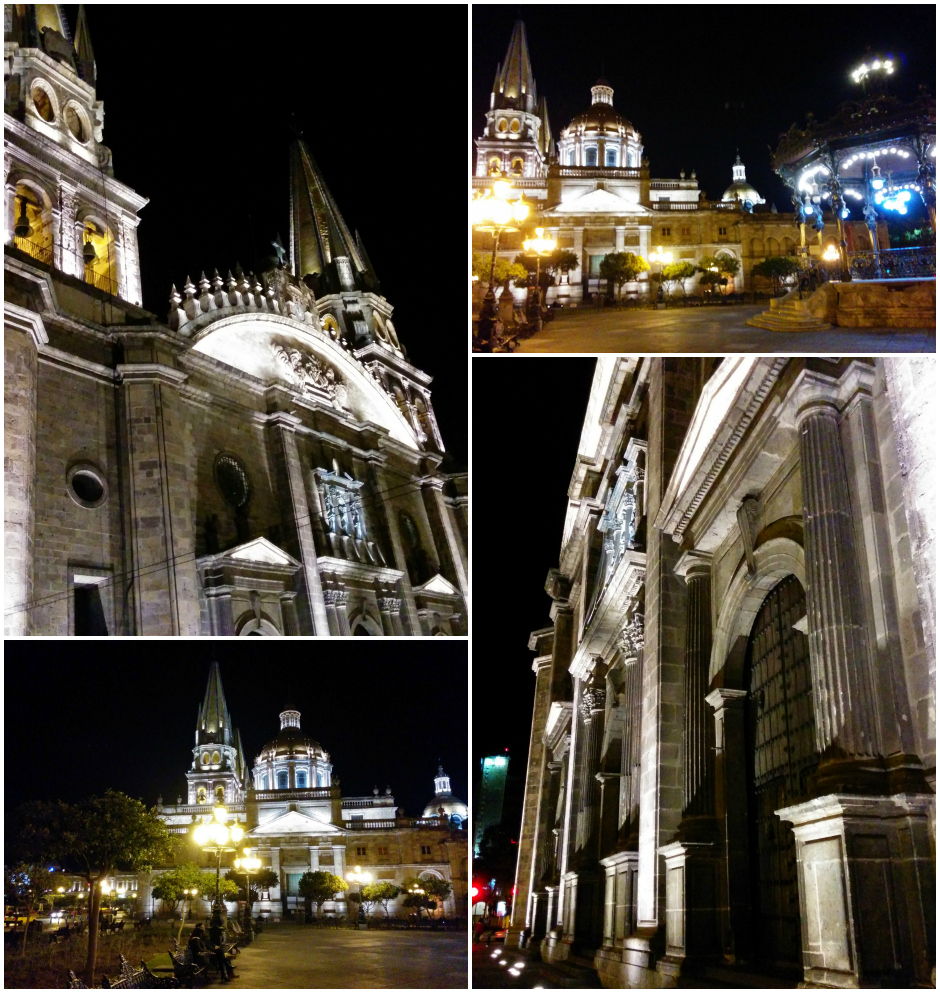 La Fonda de la Noche
The highlight of Guadalajara (for me, ha) was a gem of a restaurant called La Fonda de la Noche.
Some of the dishes in the photos: Posole, a hominy soup traditionally served with oregano, chili powder, lettuce, lime, and onion; Atole, a masa-based drink; Chiles en Noganda, roasted poblano peppers stuffed and topped in a walnut-based cream sauce and a sprinkling of pomegranate seeds and parsley - a beautiful ode to the Mexican flag.
Here's what I loved about La Fonda de la Noche (in a list, because I also love those):
The decor was warm, glowy, and inviting, with paint-flecked walls, a wide variety of paintings, traditional Mexican handicrafts, and brightly colored textiles. It felt like walking into a friend's house, a place where you could sit comfortably with loved ones in happy contemplation for hours.
Although there are no printed menus (the menu is read out loud in Spanish), the amazing wait staff will happily speak slowly and carefully if you need.
They made a sampling of their most popular dishes without meat for me. Swoon! Vegetarian diners will know just how awesome that is!
Beyond all of the extras - the friendly staff, the cozy decor - the food was AMAZING. The flavors danced on my tongue and I wanted to both savor the meal forever and ever and gobble it up all at once.
If you are ever near or in Guadalajara, please promise me you will go to this restaurant. It is that good.
I Latina
We also checked out I Latina while we were in Guadalajara. It had a more hip atmosphere including - for whatever reason - a wall of pigs on shelves. Hm…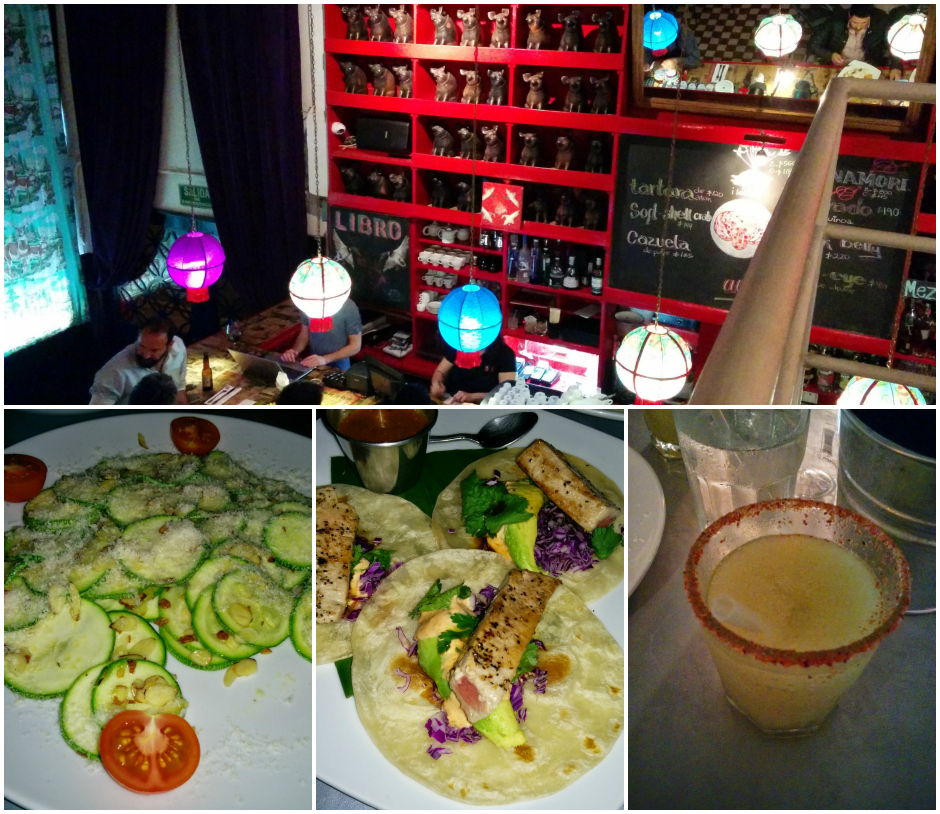 I especially loved the drinks (Margaritas with guayaba and rimmed in chili powder? Yes, please!) and one of the appetizers we ordered - thinly sliced zucchini with sliced almonds and a sprinkle of grated cheese. Simple, but delicious! The other vegetarian dishes I ordered were smothered in cream sauces … not my favorite, but Brian really enjoyed the tacos he ordered. This would be a great choice for a couple of drinks and an appetizer.
While we were only in Guadalajara for a couple of nights - not long enough to truly explore - it was long enough to make me want to return. If nothing else than to stop by La Fonda de la Noche for a tasty meal, then stroll through the Centro Histórico at night.
Have you been to Guadalajara? I'd love to hear your recommendations for favorite sights or restaurants!
P.S. Check back on Wednesday for Part 2. We head to a small mountain town next …
---