Posted on February 11 2015 in travel
As I mentioned on Monday, we took a two-week trip to Mexico last month. I'm sharing some of the highlights, and started with Guadalajara.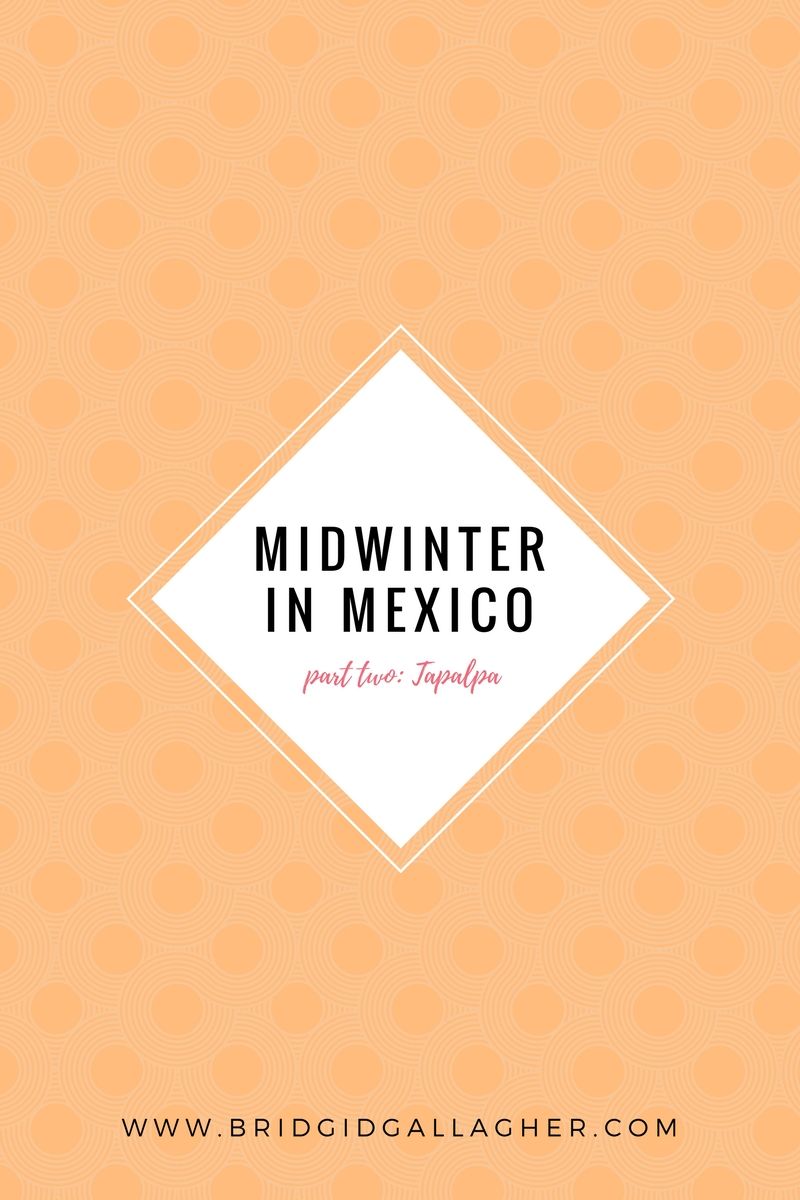 After Guadalajara, we headed to a small town in the state of Jalisco called Tapalpa. It's one of Mexico's Pueblos Mágicos, which mostly means that it is promoted as a tourist destination because of something that makes it unique or special.
And it's well-deserved! Tapalpa is located in the mountains, and is surrounded by pine forests. All the buildings are made of white-washed stone and topped with Spanish tile roofs, and the town center has a huge plaza overlooked by a gorgeous brick church.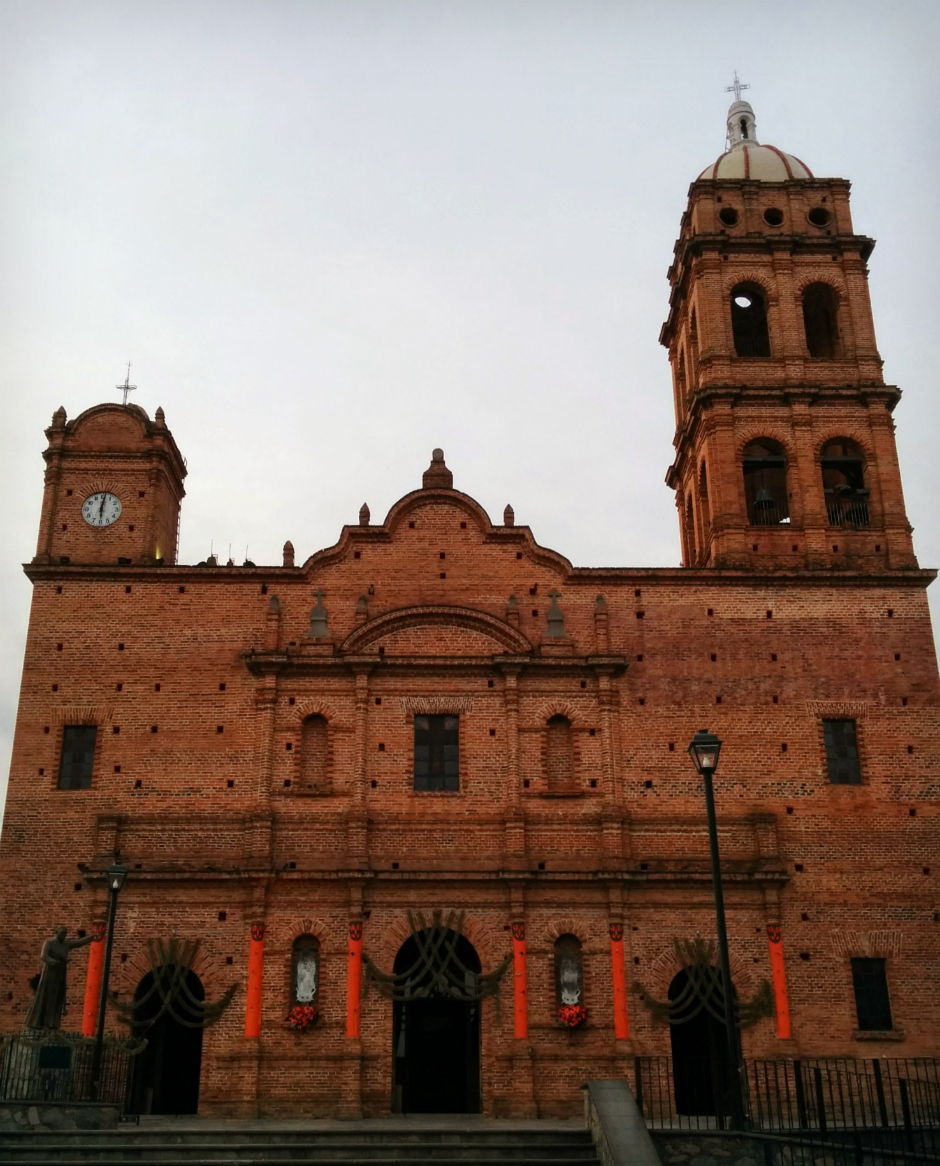 Hotel La Casona
We chanced upon a beautiful hotel called Hotel La Casona. From past travel experiences, we've learned to book our first night in a new place ahead of time when possible. We found a deal for this hotel online, and were only going to stay one night, but it wooed us. :) You can certainly find cheaper places in town, and this hotel was a little bit of a walk to the town square, but in my opinion, it was 100% worth it.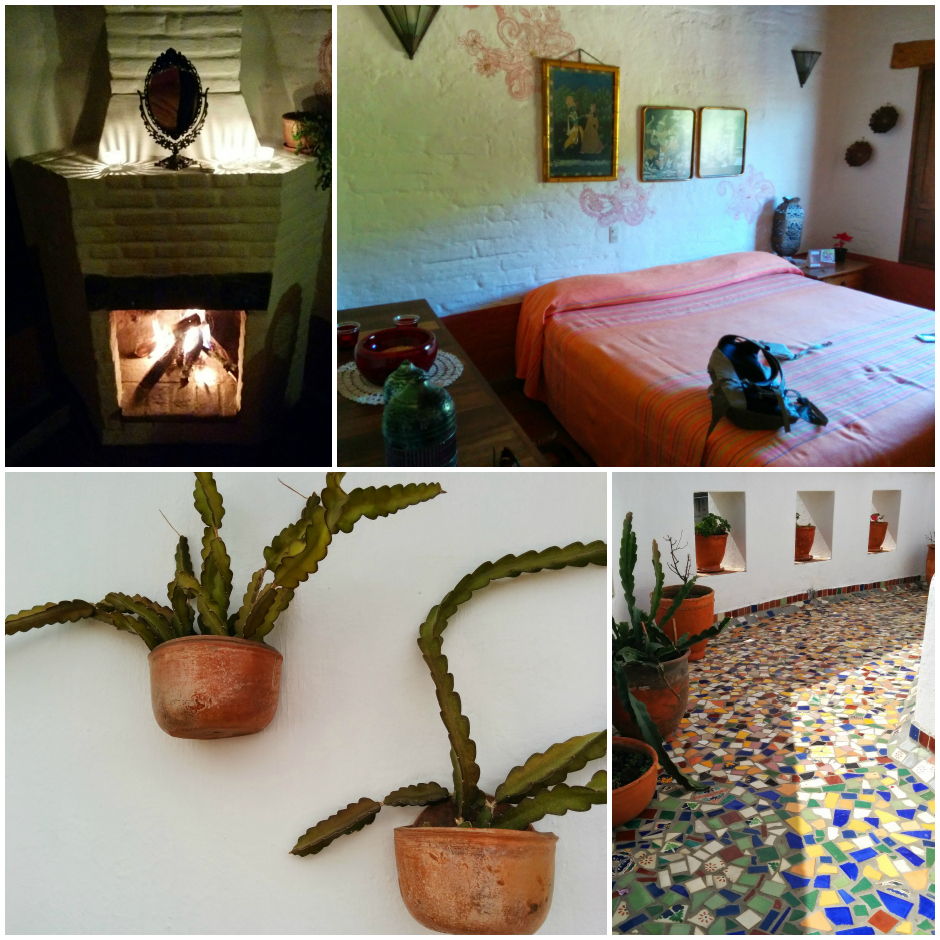 First, our room had a fireplace they cleaned and prepped daily, there were potted plants everywhere plus splashes of colorful tile and unique art tucked into every nook, cranny, and corner. Second, we had the place mostly to ourselves. It was a rather large hotel, but we only saw a couple of other guests during our stay. And, perhaps most importantly, the hotel offered breakfast, and the chef was fantastic. Since the town was late to bed, late to rise, having breakfast taken care of was a huge bonus. Not only would the chef make us whatever we wanted, but he would also chat with us for a bit.
Virgen de Guadalupe
Our visit happened to coincide with the town's celebration for the Virgen de Guadalupe. For a week (possibly longer), the town went all out every night with parades, live music, fireworks, dances, and big light displays. Plus just general partying for all ages in the town square.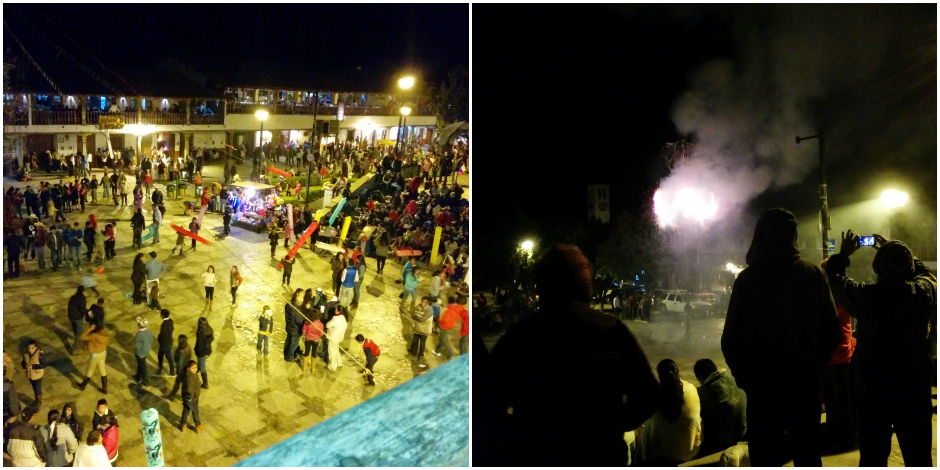 We loved watching the kids running around in the main square. The photo on the left was taken around nine at night, and we were getting sleepy. The kids? Not sleepy.
Each night, we went to sleep to the sound of fireworks and music (mostly mariachi-style, with lots of tuba and horns), and on our last night, there was a jam session across the street from our bedroom. It was a special experience!
Flying in Tapalpa
Tapalpa is a known paragliding destination. Had Brian been the one to write this, that may have come up sooner. ;) He went flying most of the days we were in Tapalpa, and I went with him a couple of times to check out the scene and the view.
I can't speak to the flying logistics, but I loved that the launch was on land owned by a local pilot, a very chill guy with lots of dogs. I spent a bit of time hanging out and reading in the shade there, and having a quiet space to sit (some launches get crazy), with a clean bathroom and a restaurant, was very welcome.

Plus, that view!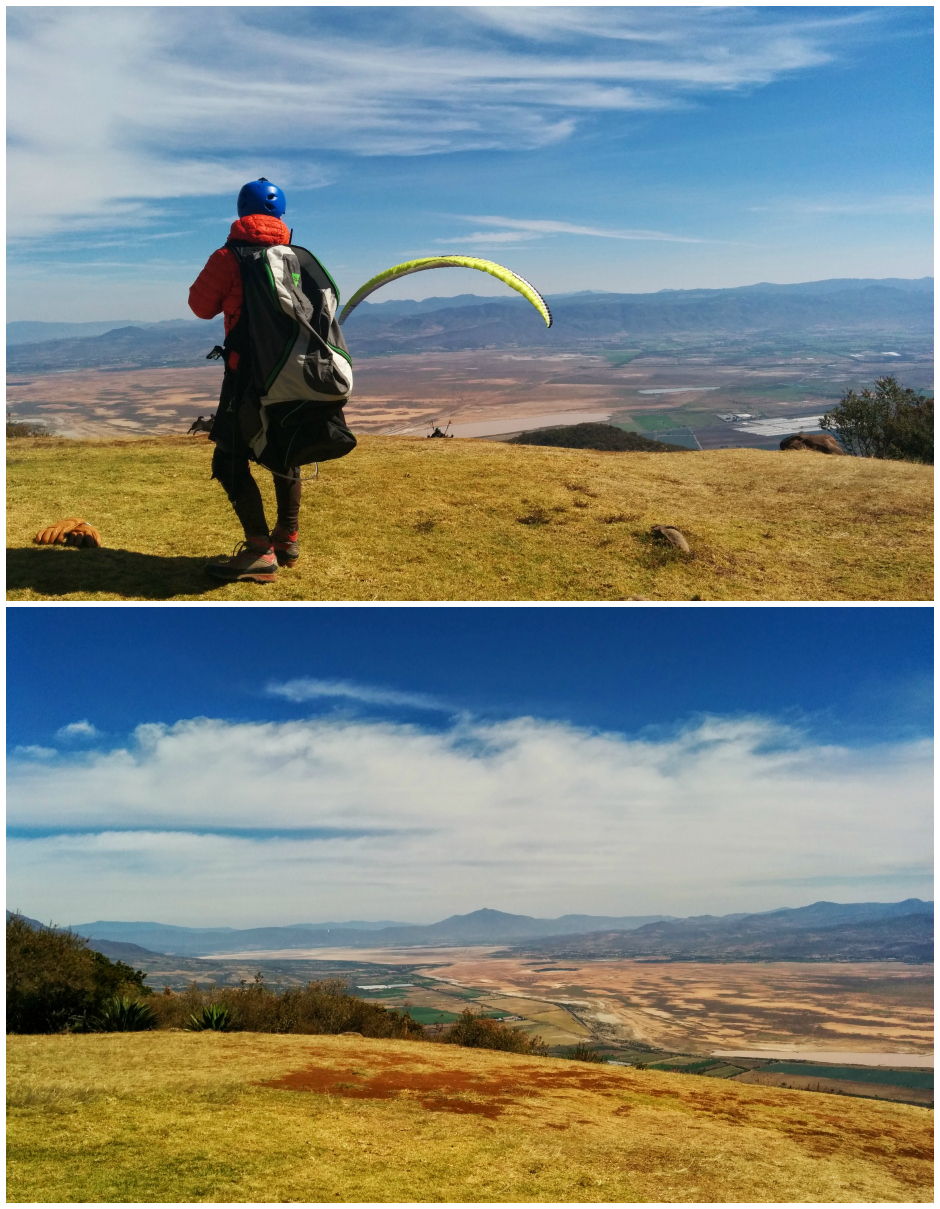 Las Piedotras
On one of Brian's non-flying days, we walked to see Las Piedotras, a cluster of large rocks in a field about five kilometers from Tapalpa. The walk gave us a chance to check out the quieter area surrounding Tapalpa; there were plenty of swanky cabins and resort-like enclosures, but there were also ranches and farms, and one very intruiging monastery. Plus, big rocks are always cool.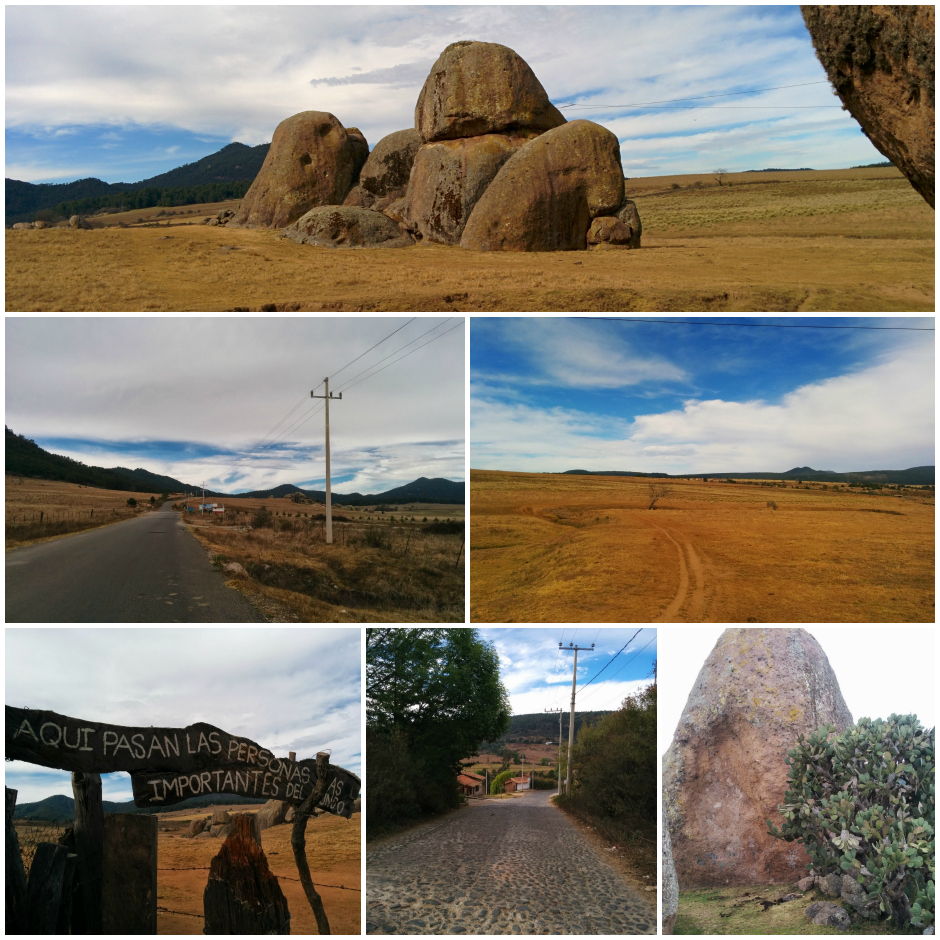 Food in Tapalpa
Beyond the amazing breakfasts we ate at our hotel, we also enjoyed the food in town. My absolute favorites were the chard tamales (tamales de acelga). We tried them from street vendors, but also from a restaurant called Paulino's. Paulino's had great prices (for a tamale and a beer it was about $2), GREAT chard tamales, and a view of the plaza. Perfect for people watching during all the festivities. Festival or no, Paulino's is definitely a must if you're in Tapalpa.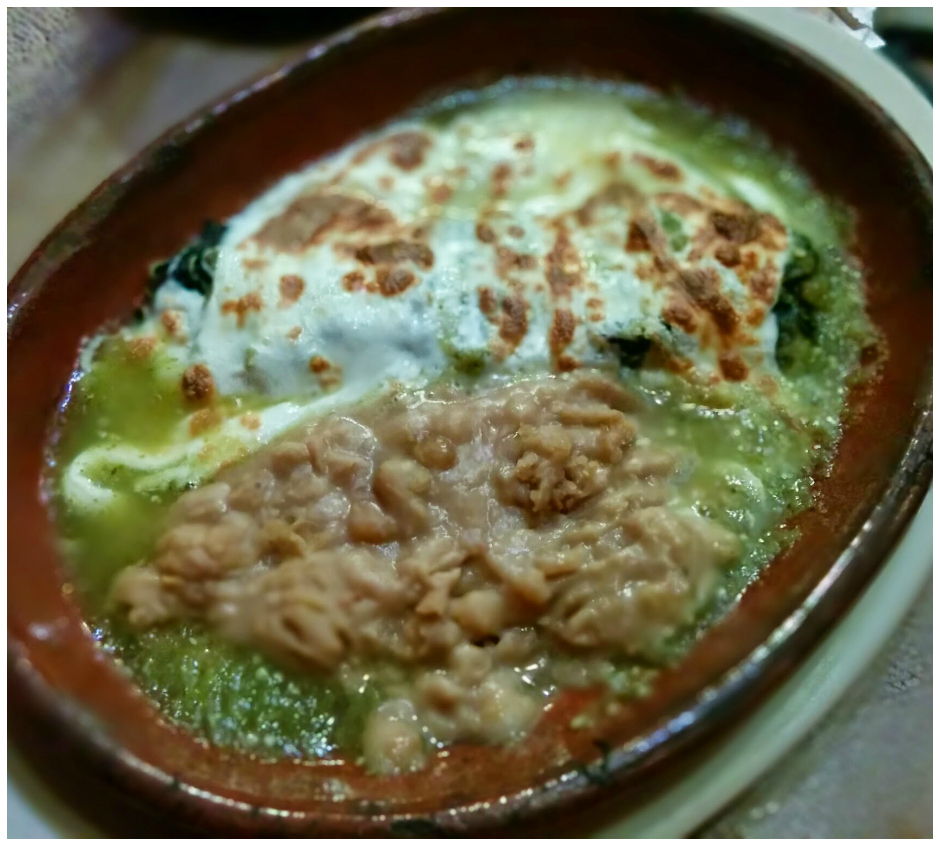 Brian got tacos from street vendors, which is always fun. And I tried nearly every baked good from ladies with tables set up in the square. Yum! Plus a local specialty called Café de Olla, which is a hot drink of coffee, cinnamon, and a special brown sugar. They served it in cute little ceramic mugs, but I unfortunately didn't get a photo. I did find a recipe (and a photo of the style of mug!) online. You can see it here.
That's it for our trip to Tapalpa! Check back on Friday for photos and stories from another Pueblo Mágico, Valle de Bravo.
---