Posted on February 13 2015 in travel
This week, I've been sharing the highlights from two weeks we spent in Mexico. Read these first: Part 1 - Guadalajara, Part 2 - Tapalpa. Thanks for joining me!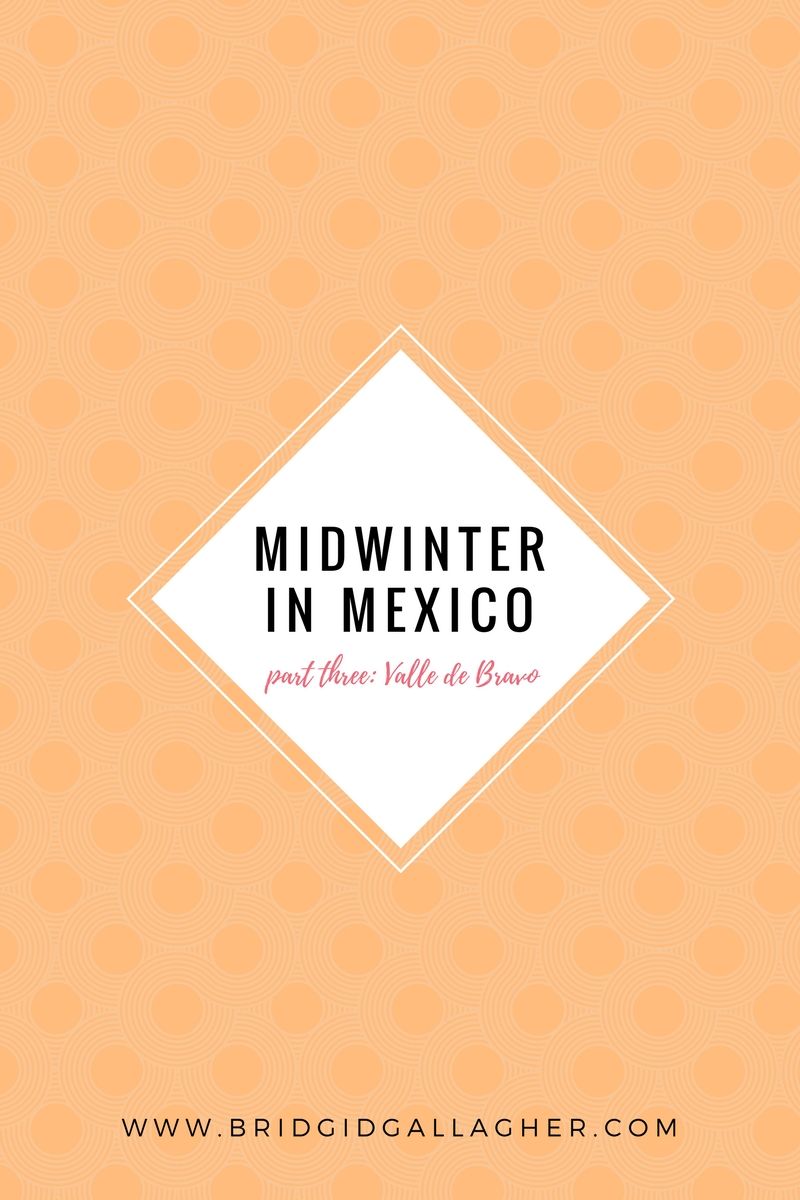 After Tapalpa, we headed to Valle de Bravo. Valle de Bravo (the cool kids just say 'Valle') is a mid-sized city in the mountains about a two hour drive from Mexico City. We flew into Toluca, a smaller city outside of Mexico City (about an hour from Valle de Bravo), and took a taxi straight to Valle de Bravo. It cost more, but it was far more convenient (and we'd heard the bus terminal was a little sketchy).
Like Tapalpa, Valle de Bravo is a Pueblo Mágico. The town has the same white-washed walled houses with Spanish tile roofs, and not only one, but two beautiful churches. The town is set into the hills above a large man-made lake, and it is very popular with Mexican tourists. It is also an international flying destination, and there were a ton of pilots there during our stay.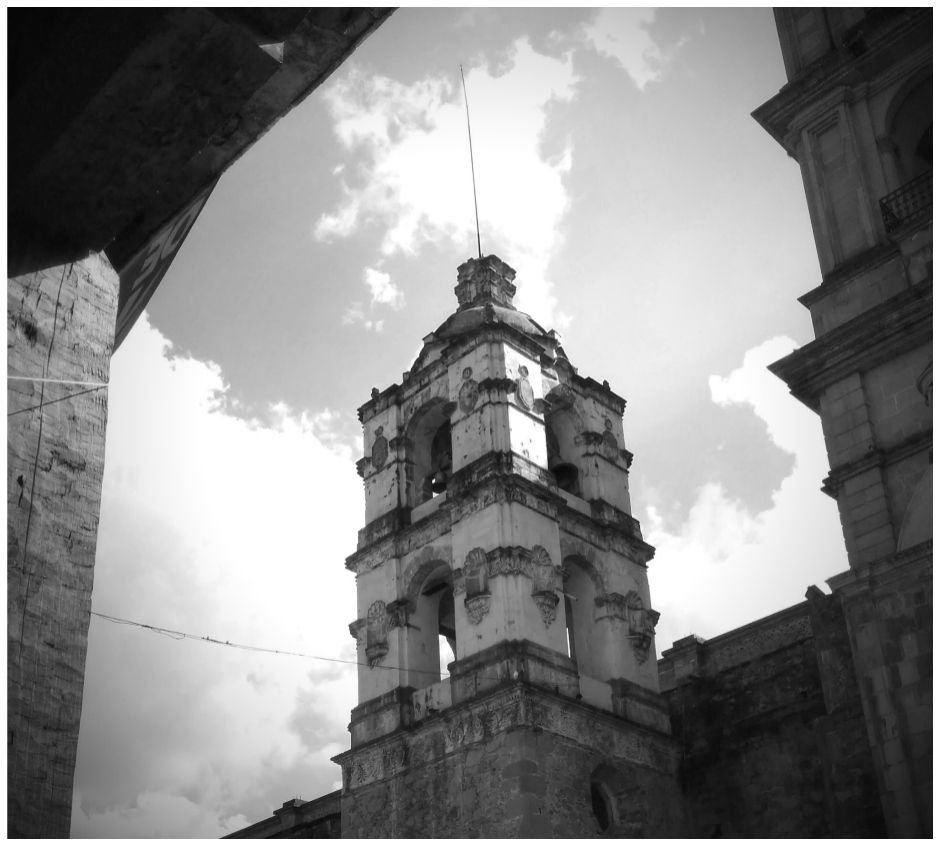 We found a comfortable posada (Posada El Campanario) hidden in a quiet courtyard less than a block from the town center. The location and price were great, and the family who ran the place were warm and welcoming.
Brian and I fell into a pattern of waking early each morning (there is both evening and morning flying in Valle de Bravo) and walking down to the town square for breakfast from the street vendors and shops - a fresh-made smoothie and a baked good from the panadería, or tamales and hot atole. Then he would catch a van with other pilots, and I would happily entertain myself by being a complete tourist. I wandered the narrow, hilly streets of the town, checked out the churches and museums, visited and re-visited the artisan market, tried new cafés, read in the courtyard of our posada, and worked on my revisions.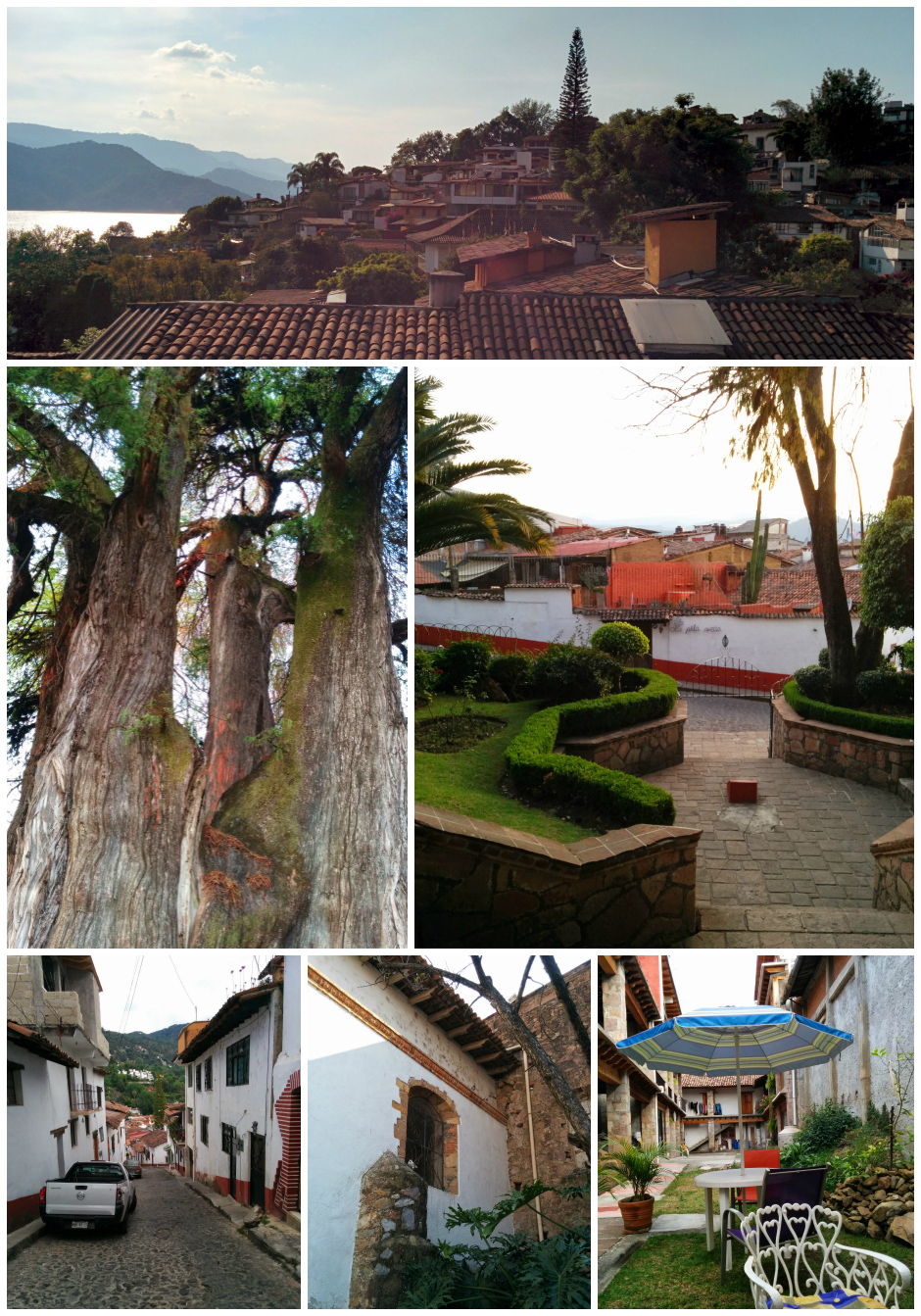 Then Brian would return and we'd head out to the town square for dinner - usually a mish-mash of things from street vendors. We found a few vendors who were happy to make things without meat, so I had fun trying tamales, quesadillas, and enchiladas with a variety of fillings. Most common were potatoes and chilies, roasted poblanos and onions, and mushrooms with chilies. We also found a restaurant with a view of the lake plus some truly delicious sangria.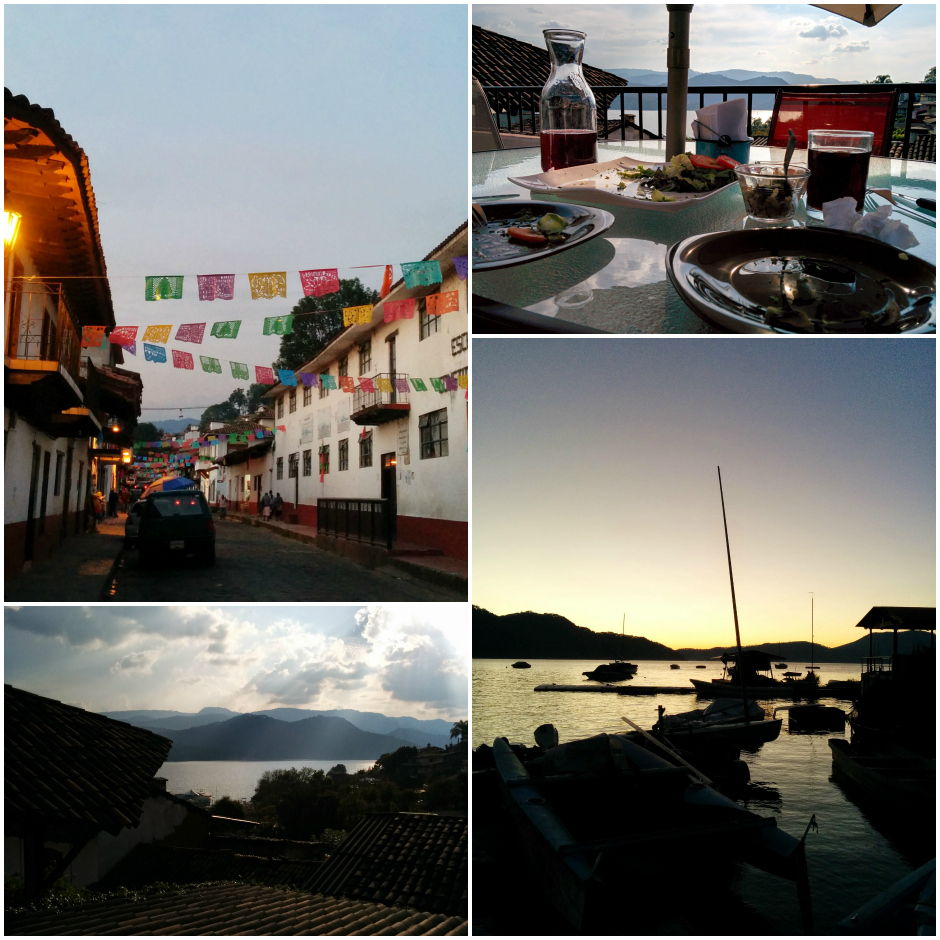 It was a great trip, and I look forward to returning in the future!
Thanks for reading. If you have questions about where we stayed or what we saw, let me know!
---